Archive for the 'Eventos' Category
Posted: October 17, 2019 in
Eventos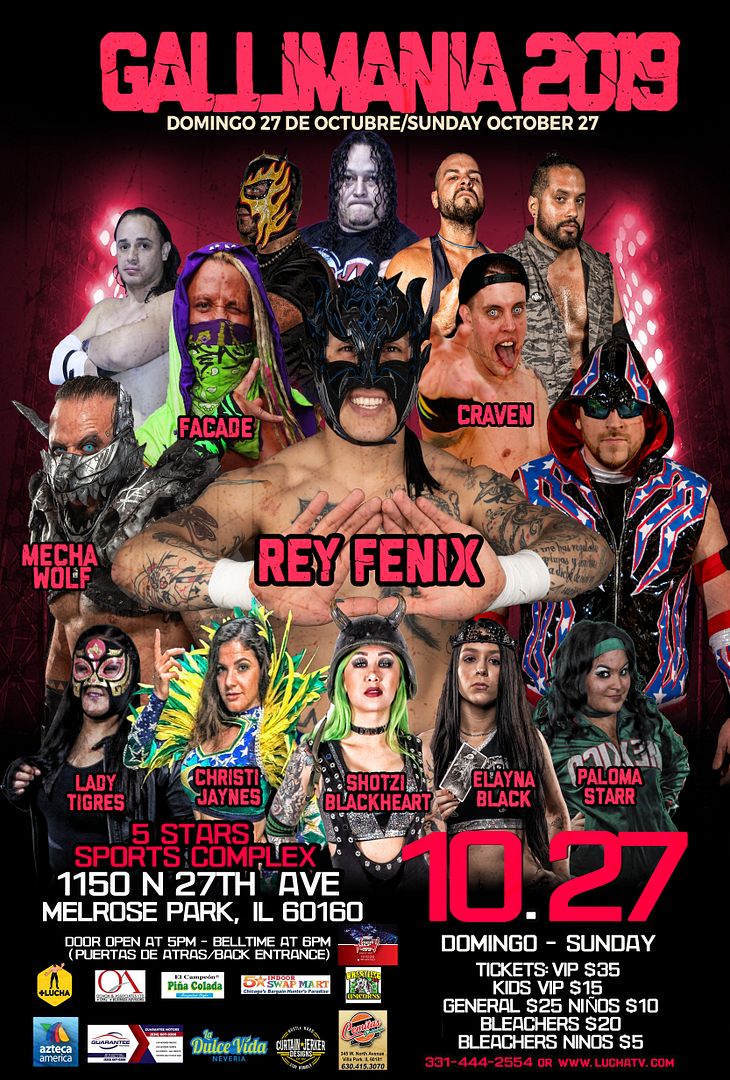 Come and witness why GALLI is the Best Lucha Libre in the Midwest.
This is truly the International Show to be at!
One of the top Lucha Libre-Wrestling Stars in the World Returns "Rey Fenix"
From the Crash Tijuana "Mecha Wolf" y Christi Jaynes
Shotzi Black in one of her last Indy shows before going to WWE
One of the top upcoming highflyers around
"Facade"
Australian Star "Craven"
Returning and the 1st GALLI Champion
"Charlie Manson Jr" now known as ""GLADIATUS"
Also:
GALLI Undisputed Champion "Gringo Loco"
Bandolero "Tri Campeon"
Los Hijos de Russo Barry Ryte & Cody Jones
"GALLI Tag Champions"
Elayna Black, Paloma Star & Lady Tigres!!
Golden Star , Rey Fuego, Atomico Jr, Golden Dragon, Traidor, Atomico, Acid Jaz, Bang Bros, Manny Cortez, Psyco Jay & More!!